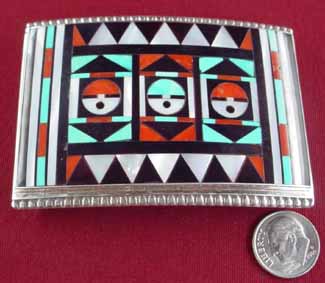 #U75-96380, about 3" X 2", takes up to 1-1/2" leather, Zuni inlay inlay of turquoise, coral, black onyx, spiny oyster, mother-of-pearl, etc. made by "R&L Vacit", $350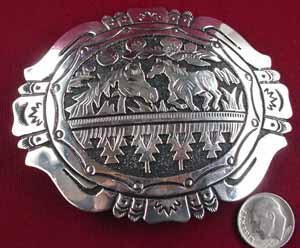 #U75-90808, about 3-1/2" X 3", takes up to 1-1/2", Navajo made by "Richard Singer", etched sterling silver, (On layaway) $295
This Item Comes With a Free Genuine Silver Dollar Coin
With Dates Ranging From 1878 to 1935! Press the coin for details!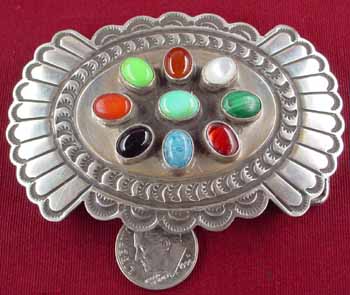 #U75-99463 about 3" X 2", takes up to 1-1/4" leather, multi stones in sterling silver, made by "D. Delgarito", Navajo, $275